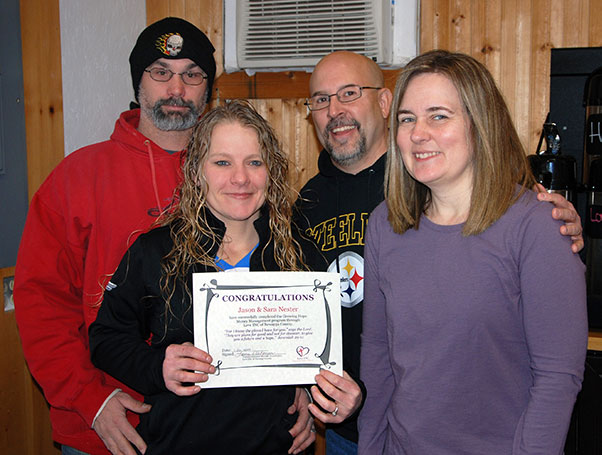 Have you ever felt like you were going in the same circle, over and over again, wearing out the ground underneath your feet so deep that you may need a helping hand to pull you out?
There's a program called Growing Hope that offers just that…a helping hand. We never would have thought that we could feel and see Heaven on Earth but through this program we have! We have overcome many trials in our lives, but always felt like there was something missing.
This program has helped us transform from feeling disconnected from the community, Church, family and God to getting married, being involved in our community and putting God at the center of our lives. We have become debt free, are living by a budget, and raised our credit score 212 points! We have turned goals into habits repeatedly and built many loving relationships with fellow Christians.
The best way to describe the Love INC Growing Hope program is the feeling of Jesus's arms wrapped around you! Thank you all for helping us find a better quality of life!
— The Nestor Family
Watch How Our Transformational Ministry Impacted Lives