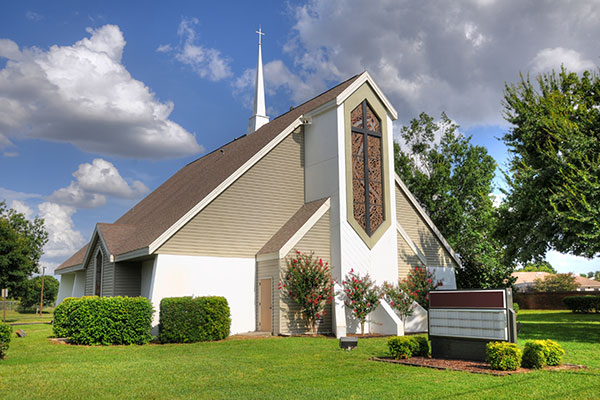 The Love INC relational ministry model contains three main ministry modes: Help Center, The Gap Ministries, and Transformational Ministry. Each mode goes deeper in fulfilling Love INC's mission to transform lives and communities In the Name of Christ.
In every expression of Love INC ministry, relationships are key — relationships between church volunteers and neighbors in need, across church denominations, and throughout the community. When Love INC flourishes in a community, healthy relationships grow, Christian love thrives, and struggling neighbors receive support, friendship, and the kind of practical help they need.
"Is not this the kind of fasting I have chosen: to loose the chains of injustice and untie the cords of the yoke, to set the oppressed free and break every yoke? Is it not to share your food with the hungry and to provide the poor wanderer with shelter – when you see the naked, to clothe them, and not to turn away from your own flesh and blood?"
Services offered through Love INC of Newaygo County include:
The Help Center provides assistance to families in need.
Help Center Operations
The Love INC Help Center forms the foundation for all Love INC ministries across the country and around the world. The Love INC Help Center receives requests for help, reviews each request for the nature, extent, and legitimacy of the need and matches the individual or family to the most appropriate source of assistance.
The Help Center also builds and maintains church volunteer resources and connects those resources with people in need.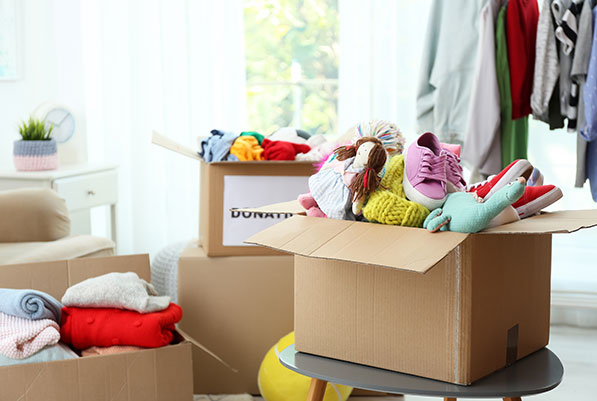 If you are in need of assistance, or you would like to learn more about the Help Center, please contact us.
Help Center Hours
Monday: 9 am – 3 pm
Tuesday: 9 am – 3 pm
Wednesday: 10 am – 3 pm
Thursday: 9 am – 3 pm
Friday: 9 am – 3 pm
The Love INC Community Food Pantry was born out of a collaborative partnership between the Newaygo Food Pantry and Love INC of Newaygo County. In 2006, the pantry was moved from St. Bartholomew Catholic Church to the Love INC campus. Pantry services have been expanded to include all qualified Newaygo County residents.
In 2021, the pantry served 4,500 people. It is currently serving on average, 600 families each month.
If you are in need of pantry services or would like to learn more about volunteering in the food pantry, please contact us.
Where does the pantry get its food?
About 74% of all food stocked in the pantry comes from the Feeding America West Michigan Food Bank at 18¢ per pound or less. For every $10 donated to the pantry, we are able to purchase approximately 50 lbs. of food. The remaining 26% of food comes from local food drives, church pantry collections, local gardeners and farmers, grocery store donations, school food drives, or other events.20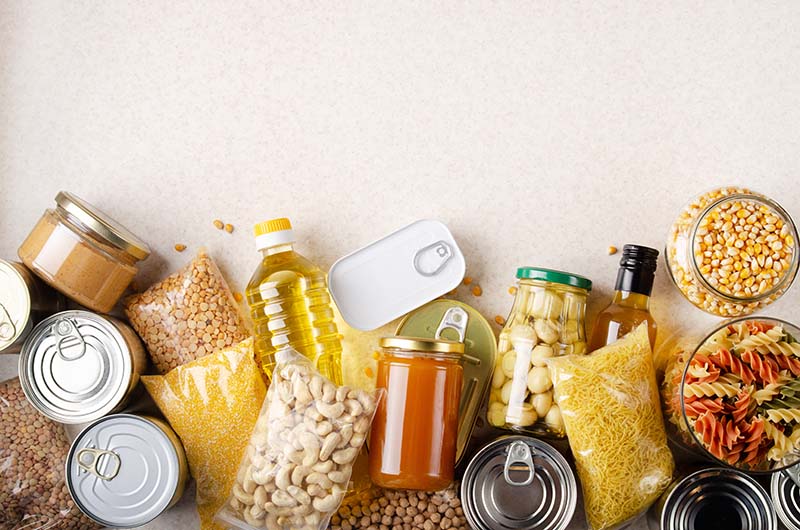 Please contact us with any donation questions.
Food Pantry hours
Tuesday – Thursday: 10 am – 2 pm
Note: Final Check-in time is at 1:30 pm
Tuesday Evening: 5 – 7 pm
Note: Final Check-in time is at 6:30 pm
► Please bring your own bags with you when you shop. Love INC will no longer be providing shopping bags. Sorry for the inconvenience. ◄
As the Help Center receives calls, "gaps" in community services and resources are identified. Love INC helps churches and church volunteers build ministries to fill in the service gaps within our community.
Project Ramp
Project Ramp volunteers have built over 170 ramps since 2007! Many churches do not have the staff or the funds to assist families with construction needs such as a wheelchair ramp. When Love INC partner churches combine volunteers and resources… together, we are better able to meet people's needs.
Requests for ramps are received during the Spring, Summer, and Fall months, and verified through the Love INC Help Center. Once the need is verified, volunteers from several partner churches work with the family to get the ramp built. Funding for ramp construction comes from many sources such as family contributions, church and individual donations, as well as grant funds from the Fremont Area Community Foundation.
If you are in need of a ramp, interested in volunteering with Project Ramp, or would like to donate to this ministry, please contact us.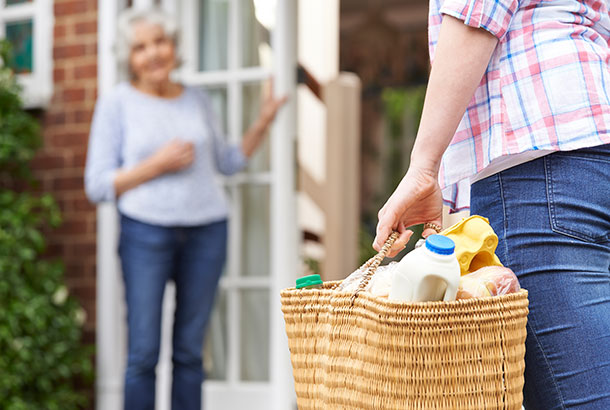 The Quilting and Sewing Ministry
Volunteer quilters and sewers meet monthly to turn pieces of material into beautiful quilts, lap blankets, duffle bags, pillowcases, scarves, and more. In 2019, our quilting group created 91 duffle bags for children in foster care and quilts were donated to residents of a local domestic violence shelter.
Medical Equipment Ministry
Love INC of Newaygo County offers the opportunity for Newaygo County residents to borrow medical equipment through a loan agreement. Depending on what is on loan, our inventory will vary. We may have: walkers, crutches, wheelchairs, kneel scooters, commodes, or shower chairs.
Transformational Ministries
Transformational Ministry...Growing Hope in Newaygo County
Transformational Ministry (TM) addresses the problem of chronic need, and the lack of skills and support systems. It is not about us fixing people in need, but rather walking together, asking God to fix the brokenness in us all.
Love INC Transformational Ministry Programs are incentive-based with homework accountability requirements. Programs are designed to assist people facing financial and personal challenges. Prospective participants are referred to our Transformational Ministry Team through the Love INC Help Center, local agencies, partner churches, and by former program participants.
Program orientation and an interview are conducted with each potential participant to determine if he/she:
Is motivated and willing to pursue solution-based answers to ongoing barriers/needs.
Meets the program eligibility requirements.
Consents to work with church volunteers in a Christian-based program.
Agrees to abide by program guidelines
Growing Hope TM Programs Consist of Four (4) Parts:
Boundaries (7 week course)
Reclaiming Your Purpose (7 week course)
Boundaries is a 7 week study by Drs. Henry Cloud and John Townsend, offered through Love INC of Newaygo County. 
Does your life feel like it's out of control? Perhaps you feel like you have to say yes to everyone's requests. Maybe you find yourself readily taking responsibility for others' feelings and problems. You will learn when to say yes and know how to say no in order to take control of your life and set healthy, biblical boundaries with your spouse, children, friends, parents and even yourself.
During this class these areas will be addressed:
Problems and Symptoms
Laws of Boundaries Parts 1 & 2
Myths about Boundaries
Reclaiming Your Purpose is a 7 week class discovering God's intended purpose for your life and His hope filled future for you.
· Getting started – some important Truths.
· Where I've Been Part 1 & 2 – the importance of remembering.
· Where I am going Part 1 & 2 – the past points to our Future.
· Putting it all together– what I am going to accomplish.
Financial Management class (14-week)
Participants learn to use basic budgeting tools during the 14-week class.
Lessons emphasize:
Organizing personal records & tracking spending
Setting financial goals & establishing a working budget (the envelope system)
Stewardship
Debt and ways to reduce debt
Spend less, earn more
Emergency funds
Insurance & taxes
Credit cards & credit reports
Decision making
Financial Mentoring / Life Coaching (3-15 months)

Money Management — After the 14-week budget class, second interviews are often conducted prior to a participant entering the financial mentoring phase. The mentoring portion of the program focuses on specific ways participants can assess and improve their own financial and life situations. Volunteer mentors help guide this process.
Mentoring often continues for an extended period of time (up to a year or more). Progress is assessed weekly through mentor reports. It is our desire that each person involved in Growing Hope would find financial, emotional, and spiritual stability in their life and, in turn, pass their knowledge on to another person in need.
Personal Growth Classes (optional)
Program participants enrolled in the Growing Hope Transformational Ministry Program are also eligible and encouraged to participate in personal growth classes.
These optional classes address a variety of needs beyond financial management. Emotional, social, physical, and spiritual needs are addressed. Two or more personal growth classes are offered every 7-14 weeks. Classes may include Bible Studies, Cooking On A Budget, Gardening, Life Skills, Boundaries Classes, Gift Making, Job Skills, Car Care, Health & Nutrition, Home Repair, Parenting and more.
Childcare: Free childcare is offered to all program participants. It is a labor of love!
Growing Hope 4 Work (GH4W)
Other transformational classes, like "Growing Hope 4 Work" are also offered periodically.
Growing Hope 4 Work provides a unique job readiness training and support strategy that empowers students to be successful at work and at life. The program is offered as a 7-week or more in-depth 14-week class with a combination of classroom instruction and individual group application activities.
Some of the program highlights include:
Biblically-based – Growing Hope 4 Work (GH4W) training is intended to help students engage in a journey. A journey from unemployment to employment or from under-employment to better employment. The course uses the Bible as a textbook, a tool that helps make sense of this journey.
Relationship-centered – Every student who participates in GH4W training is paired with mentors to provide ongoing support and encouragement. As a result, participants experience an extraordinary sense of community during GH4W classes.
For more information on current Growing Hope 4 Work locations and class schedules, please contact the Love INC Transformational Ministry Program staff at: 231-652-4099 ext. 115 or ext. 125
Class Location and Class Times
The Growing Hope TM Program meets on Monday evenings at Grant Wesleyan Church, 688 W. 112th St, Grant MI
5:45 pm – 6:50 pm: Personal Growth Classes, Affirming Potential Class, and Mentoring.
7:00 pm – 8:15 pm: Financial Management Classes and Mentoring.
NOTE… Dinner will be provided before class starting at 5:15 pm.
How Can You Get Involved in The TM Ministries? Become a Transformational Ministry Volunteer
Growing Hope is always in need of Christian mentors, teachers, and childcare workers. All mentors are trained by Growing Hope staff.
If you are interested in learning more about becoming a mentor, a class teacher, or a childcare worker, please contact our office at 231-652-4099 ext. 125.
If you are interested in learning more about participating in the Growing Hope Program or becoming a volunteer, please contact our office at 231-652-4099 ext.115.
What is a Mentor? Is it something I can do?
Growing Hope is always in need of Christian mentors. All mentors are trained by Growing Hope staff. Help us to impact lives and impact communities!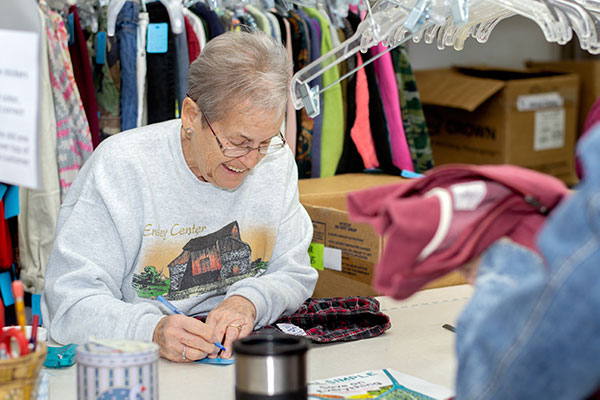 Building Hope Within The Community
Open Daily ~ MONDAY through SATURDAY
Monday: 9:00 am – 4:00 pm
Tuesday: 9:00 am – 7:00 pm
Wednesday: 9:00 am – 4:00 pm
Thursday: 9:00 am – 4:00 pm
Friday: 9:00 am – 4:00 pm
Saturday: 9:00 am – 4:00 pm
Donate and Shop With A Purpose
When you support the Love INC Resale Store, you support the ministry of Love INC and our community. What is the purpose of the Love INC Resale Store? The Love INC Resale Store serves three main purposes in our ministry:
To assist and expand the Love INC Ministry through the sale of donated items. The Resale Store currently provides over 35% of the ministry's annual income.

Some current areas of ministry provided by Love INC and our partner churches include:
Community Food Pantry
Financial Management Classes
Personal Growth Classes
Clothing Ministry
Ramp Ministry
Financial Assistance through the Help Center
For a full list of ministries and programs offered through Love INC, please check out the Ministry page.
To provide gently used items (furniture, clothing, dishes, etc.) to individuals and families in our community.
The Resale Store carries a variety of gently used, affordable items such as:
Furniture (all mattresses are new)
Electric Appliances
Clothing and Shoes for the entire family
Housewares
Linens
Home Repair Items (light fixtures)
Tools
Sporting Goods
Books
Toys
To provide Christian volunteers with service opportunities, ways to share their gifts and talents, and a place to build friendships.
Who can shop at the Love INC Resale Store? The answer is everyone! The Love INC Resale Store is open to the public. It's a great place to shop for good quality, low-priced items such as…household items, clothing, furniture, appliances, books, beds, holiday items, and much more. If you have never visited our store, please stop on by!
What items can I donate, and how do I do this?
We accept many types of gently used items, including clothing, kitchen items, books, knick-knacks, furniture, and appliances. There are, however, some items we are unable to accept, so please contact our office during regular business hours to schedule a donation pick up, or to have your donation questions answered.
There are two ways to donate your items to the Love INC Resale Store:
Drop Donations Off: Bring your gently used clothing, shoes, household items, furniture, appliances, etc. to the Resale Store during regular business hours. The Resale Store drop-off areas are located on the north side (backside) of the building – just follow the signs.
Schedule a Donation Pick Up (larger items only): Love INC offers donation pick-up assistance for larger items such as furniture and appliances. Donation pick-ups are scheduled on a weekly route basis in order to conserve fuel and resources.

Contact our office during regular business hours to schedule a donation pick up, or to have your donation questions answered.
"Happiness doesn't result from what we get, but from what we GIVE!"